Ryall Bathroom
Renovations
We can take your plans from DESIGN to DONE!
Call Allison for a free consultation today! 403-588-3126
We can take care of everything from framing, drywall, electrical, plumbing and tile all with the best trades in the business. Whether it's a minor face lift or a full demo and re-design, we can handle it. From design to demo to done!
Let's crash your bathroom and make it a place you'll love to unwind in.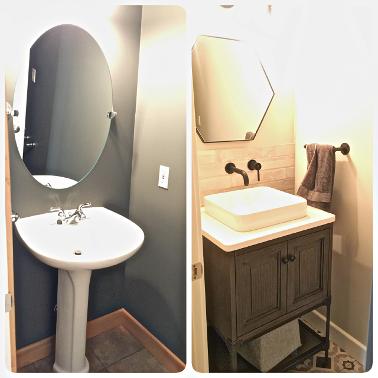 Removing the pedestal in this space and adding a wall faucet leaves this refresh industrial yet modern and added storage! This 2 day project was so worth it.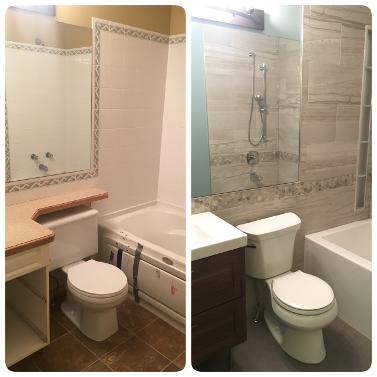 This duct taped tub got the full meal deal. After a full gut job and all new fixtures the room feels so much bigger!
DESIGN, DEMO, DONE!